Home > About YSX > YSX system
YSX system
---
Overview of systems
Stock trading in YSX, through the process from trading, clearing to settlement, is conducted by YSX's ICT system and message between securities companies and YSX is exchanged through encrypted internet VPN network.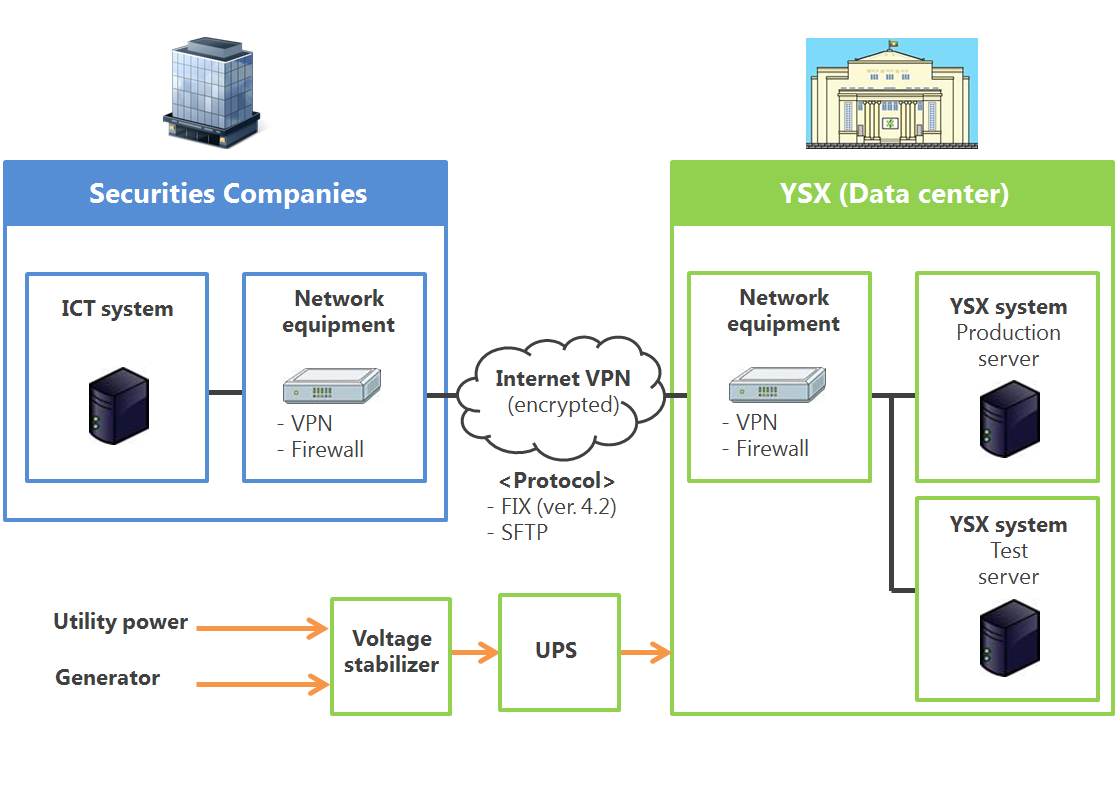 System infrastructure
YSX system is built on the virtualization technology with the aim to improve the system in terms of availability and scalability.
Availability
The virtualization provides redundancy to each and every virtual machine.

In a hardware failure, it is configured to fail over and get started on the standby server which is 100% unused so that the production services can continue without degenerating the performance.

The system is running on the blade servers and they are configured in a form of N+1 redundancy.
Scalability
Infrastructure of main system can be seen as Integrated Infrastructure Platform (Infra Platform) consisting of servers, storages, network equipment and virtual machines running on those hardware through Virtualization Technologies.

The blade model used in Infra Platform is easy to add hardware resources.

Hardware extension will be made based on consideration upon resource request of each system running in Virtualization Environment and physical resource provided by Infra Platform.
Data transmission
Data transmission between securities companies and YSX through encrypted internet VPN network is conducted in the form of the Financial Information Exchange protocol (FIX, ver. 4.2) and SSH File Transfer Protocol (SFTP).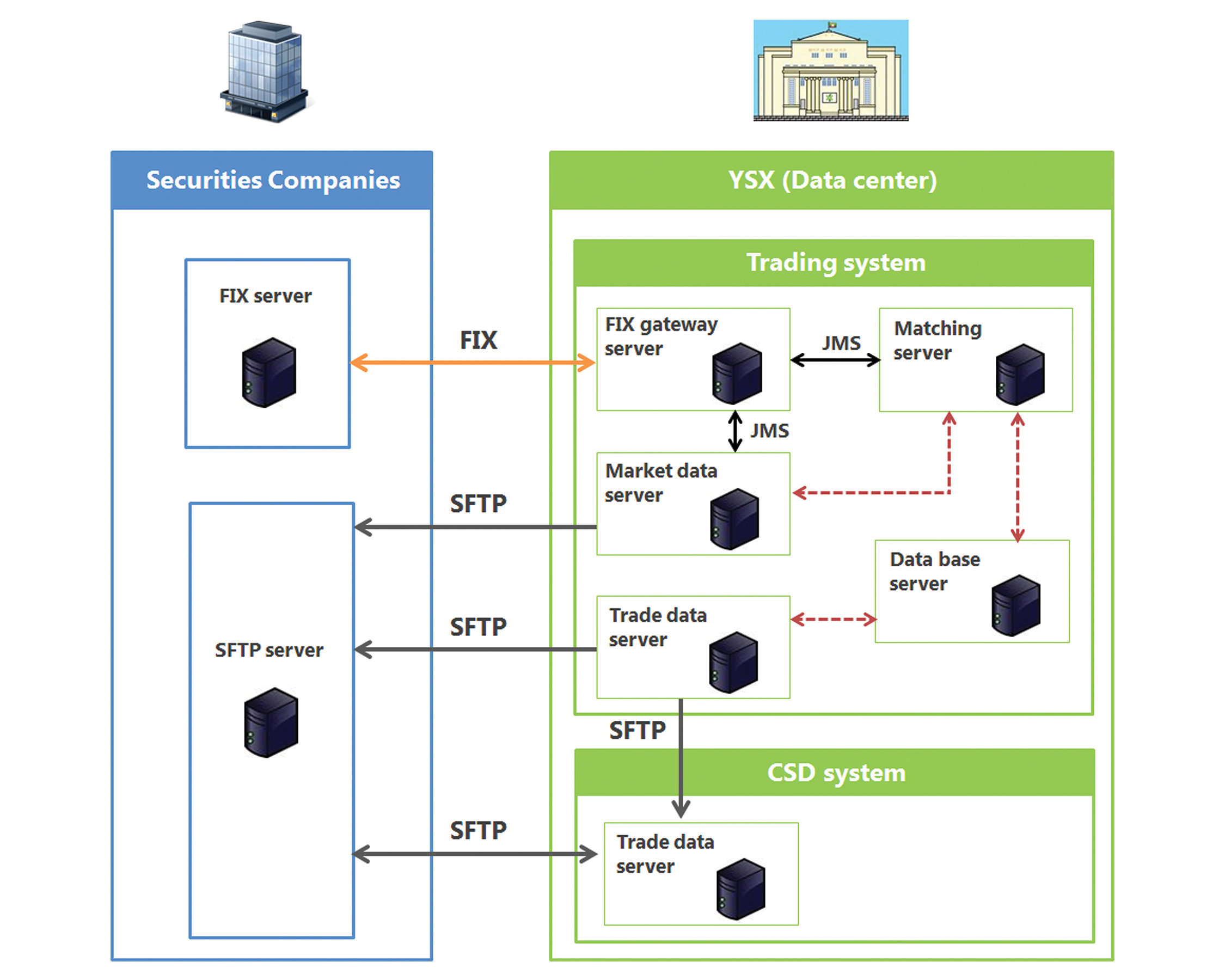 Contact:
ICT Department
Tel: 01-371276