Home > Pre-Listing Board (PLB) > Registration Procedure
Registration Procedure
---
Registration Criteria for Pre Listing Board (PLB)
# A candidate company need to fulfil following criteria before registration at the Pre Listing Board (PLB).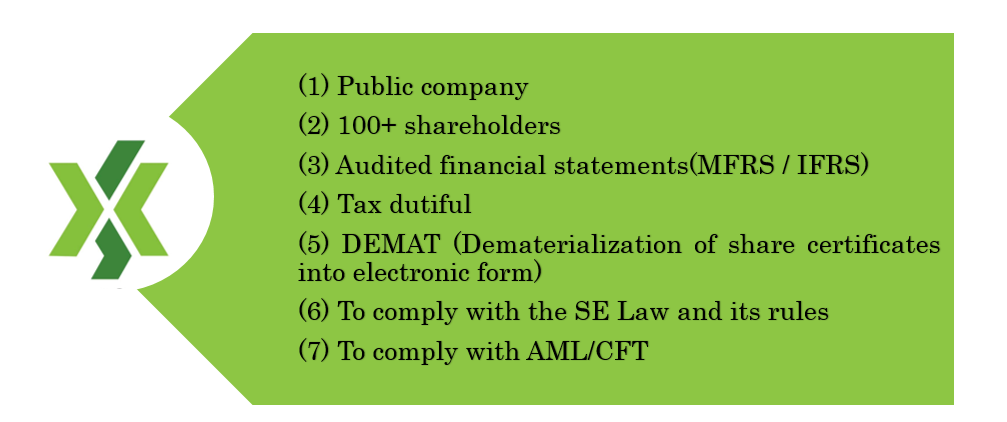 Procedure for Pre Listing Board (PLB)
# The procedure for Pre Listing Board is designed for unlisted public company to be registered promptly.
# The registration process can be done within (10) days.

Appointment of Registration Adviser is recommended before submitting application for registration on PLB.
# Registration Application Documents
A candidate company need to submit;
Stock Initial Registration Application Form

Annual Report (or) Business Report

Copy of Prospectus (in case of IPO or issuing new shares)

Letter of Recommedation and Market Value assessment

Registration Agreement

Lock-up Agreement

Schedule of Offering of New Shares or Existing Shares

Certification Concerning Tax Duty

Written Oath concerning (AML) and (CFT)

Other Document (deemed necessary by YSX)