Notice
---
8th Oct. 2019
Awarding Ceremony for Lucky Draw 2019
       As a result of successfully holding YSX EXPO 2019 in September and thanks to the investors who traded especially for buyer's side during Lucky Draw Campaign in 2nd September to 2nd October, YSX would like to hold its Awarding Ceremony accordingly in below agenda:
Date     : 26th October 2019 (Saturday)
Time    : 1:00PM to 3:40PM
Venue : Yangon Stock Exchange

       Please be cordially invited to the winners and kindly receive the prizes specially for you. There will have an invitation from the respective Securities Companies as well. Please bring your NRC for the identification to each winner.
For more detail information: please contact to 01-371274, 01-371276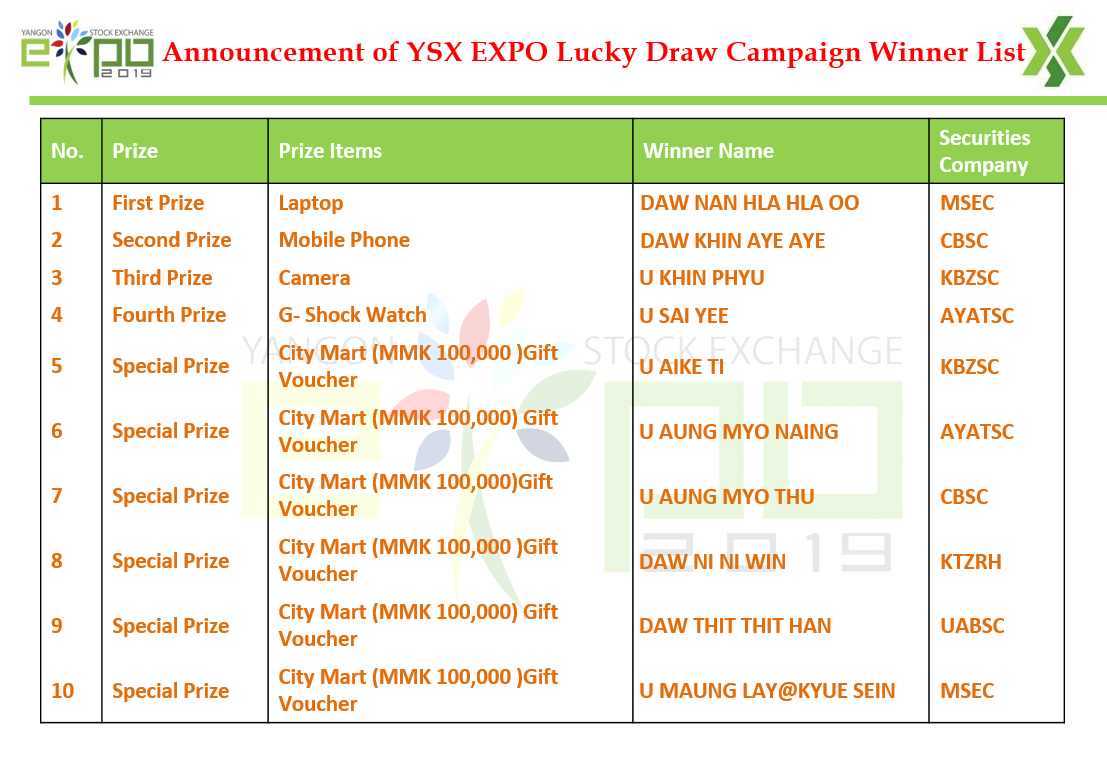 Sincerely,
Yangon Stock Exchange Joint-Venture Co., Ltd
No. 24-26, Sule Pagoda Road, Kyauktada Township, Yangon, Myanmar
01-371274,01-371276,01-371167